PIKE Perfect E.T. F5J Electro is here.
Ever wanted to fly F3J with electro?
Here is the answer! Same all up weights as the sailplane versions possible and
same performance off course!!!
Empty weights 3550mm 1170g and
3780mm 1230g with "disser" carbon wings! Ready to fly 2000-2200g

Also available now is the Pike Perfection F5J with weights as low as 1600g. See HERE

Development and the production :
The Pike Perfect ET have shown its performance in numerous international F3J competitions and is a fantastic thermal flier. But not all have a winch or towers in hand when they want to fly. So why not convert it to electro? Well up untill now most electro planes of this sort have been to heavy or not the best. But now you can enjoy the happiness of thermalling a true F3J model in any open space - or fly F5J electro competitions with the best tool available. There will be no other model thermalling past you! Enjoy the lunch brake or sunset at your home place now. The Pike Perfect ET have been developed over many years and will cope with any flying condition.
The electro fuse can also be sold seperately to fit your already flying Perfect wings.

Summer 2013 is over and we can enjoy the videos while we wait for a new spring. Here from Matthieu Barrabes and his Pike Perfect SL
Pike Perfect F5J disser electro from Jo Grini on Vimeo.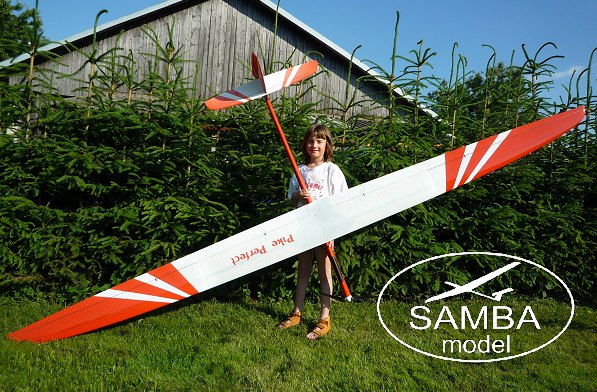 Very easy flying for all generations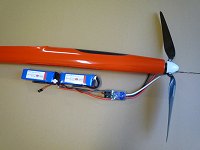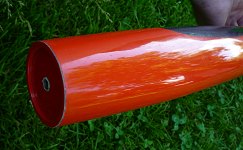 Optimized fuselage for lipo and strong motor mount moulded complete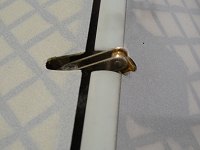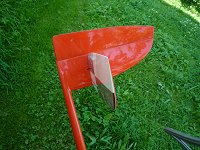 Easy installation and hidden servos in tail
There is a wide variety of motors, controllers and batteries that can be used and there is no single solution that is the only solution. Each customer should get a complete powersystem from their preferred supplier. The fuse can take most power setups on the market. Power range should be from 400-2000watts and a setup that provides large diameter propeller in the range 14-20inches.
A number of alternative setups can
be found HERE
A video of Pike Perfect electro can be found HERE (15,6mb)
The fuse can be delivered empty or as most customers prefer with the servos ready installed in the tail.
The electro fuse is very similar to the sailplane fuse and because of the slightly dropped nose and canopy fitting of almost any large battery is possible. The new A123 cells or Lipo 3-8cells fit very well and together with a powerful motor one can have +36m/s climb or settle for more economic setup with minimal total weight an +10m/s climb. Most new Lipo cells fit well and weights can be as low as 2-2,2kg if one uses a disser wing. This means F3J practice can be done with very similar model to the sailplane version.
Receiver and RX battery (highly recommended) is seated just behind the wing and there is a hatch for installing these in the wing seat. The size of the nose is big enough for any of the popular large sailplane motors on the market and size of spinner is 42mm.
The motor mount is made in the moulds seem free so that maximum strength is achieved.
Fuse can also be delivered with glass/kevlar front for 2.4ghz receiver installation in front of wing.

| Motor alternatives | Tip & tricks | Antenna solution | 2,4Ghz installation | Setup | Throws | Howto |
| More photos | | Neutral elevator | Instructions with pictures (2,3mb .pdf) |
| Instructions without pictures (0,3mb .pdf)| | Color design |
More pictures: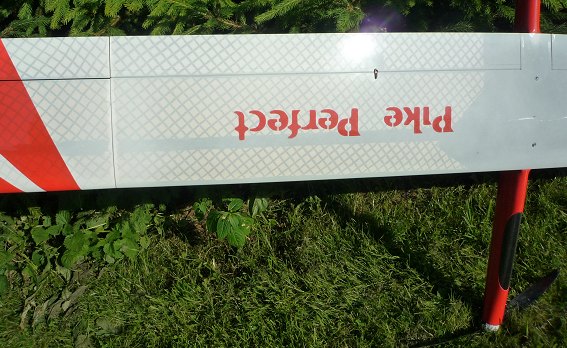 Wings are with special layup for the lightest possible yet still the same performance
www.f3j.com - Samba model 2010