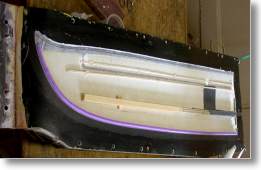 Production :
This is were we are really "on top of things". Almost all production from the smallest bits and pieces are made at our main production facility. The integrity of us as both pilots - owners - staff is what we are really proud of.
We are using all the latest techniques to deliver a product you as customer can be proud of to own and fly.
Every plane is custom made just as you would like it. Do you need it light, extra strength, special colors, less color, more color, extra lead - you name it.
Our way of production gives individual possibilities and still a perfect result for each unit that leaves us.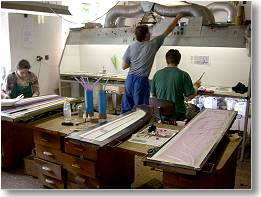 Delivery :
Each plane is controlled and delivered 90% finished. All parts are tested to fit perfect before delivery so that the product delivered are 100% perfect. Packing of models are done with greatest care so that your plane will be delivered in just that perfect condition it left us.
Spare parts :
We deliver spare parts as soon as possible when you have a problem. Spare parts are nr.1 priority since we know how you as a customer are in need of your plane all season. Since most of our delivered planes uses standard colors we normally have spare parts on storage just for you.