Some words from Philip Kolb march 2020
PRESTIGE 2PK GPS
Finally my new toy arrived!
I am amazed by the quality delivered by samba-Model.
Huge thanks to Eva, Jaro and Vlastimil for supplying me with this beautiful plane, which I will use (as soon as we are able to compete again) for the new GPS-triangle Lightclass.
At samba-Model they quickly adapted to the new ruleset and implemented all my wishes for changes to be done for Triangle racing.
The PRESTIGE 2PK GPS features an all glassfibre fuselage-nose to allow interferrence-free usage of all GPS-telemetry devices.
The wing is extra strong and can bear 900gr. of Brass ballast easily. The empty-weight will be around 1900gr. the maximum allowed AUW to comply with the GPS-Triangle rules for the Lightclass will be 2598gr.
Now lets see and use the time for getting this plane ready to fly. I am really excited to make a "racer" out of an F5J-plane.
Stay healthy, safe and home....and hopefully see you along the flying sites soon again!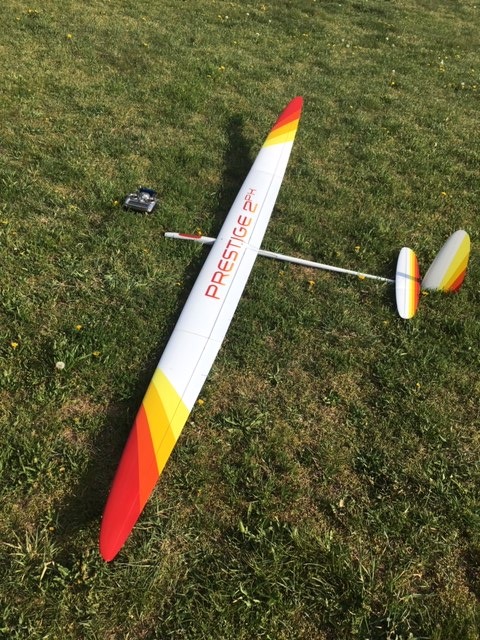 Here is a test flight with data collected