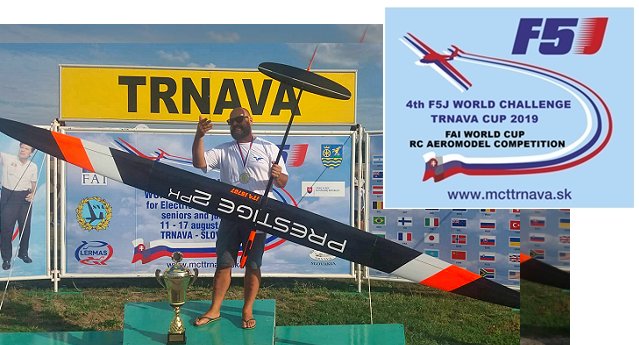 4th F5J WORLD CHALLENGE TRNAVA CUP 2019
The biggest F5J competition in the world with nearly 190 competitors.
Only 3 pilots flew the world chalange with Prestige 2PK (others save their planes for WCH)
and all 3 pilots were in the fly off.

1st Roberto Bonafede ITA, PRESTIGE 2PK
5th Vlastimil Vostřel CZE, PRESTIGE 2PK
7th Andre Ziegler GER, Pike DYNAMIC
8th Paolo Rota ITA, PRESTIGE 2PK
Big Congratulations!!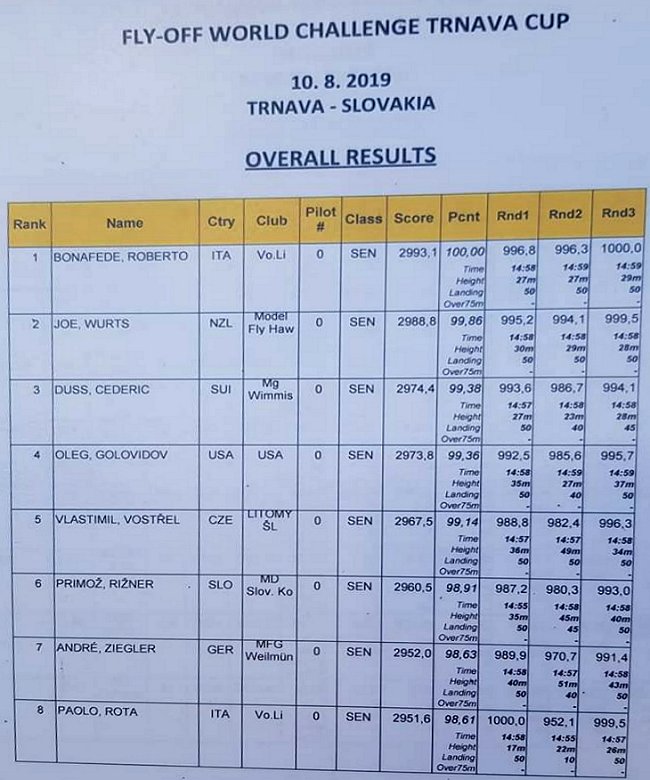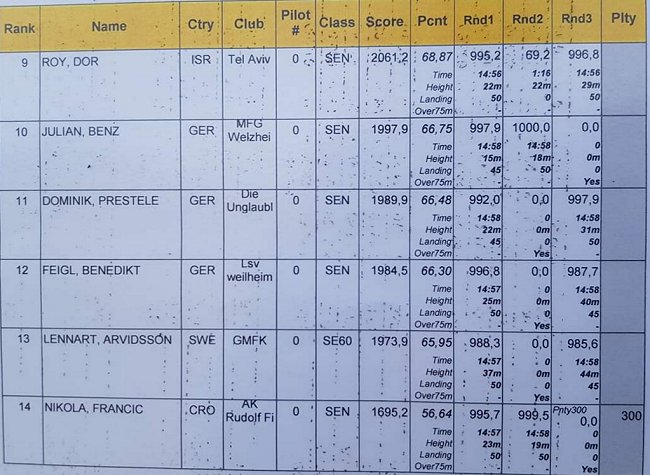 Preliminary results Senior - Preliminary junior - age 60+ - Organizer link HERE - Facebook